Sailing around the beautiful coast of Scotland will give you a breathtaking experience.
The pristine nature with its stylistic green mountains gives you a view that won't be too easy to forget. With our Tall Ship Flying Dutchman we offer you a luxury and active tour around this exciting country.
Read more »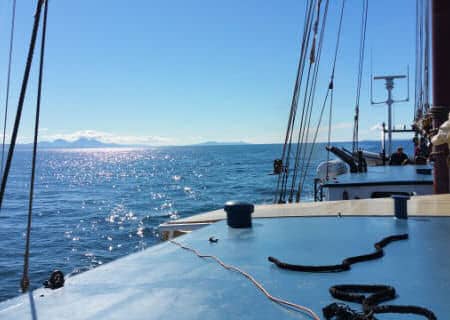 30 March – 7 April 2018

Sailing Scotland from Amsterdam to Inverness: This sailing voyage will take you along the beautiful scenery of the English and Scottish East coast.
"Sailing on a sunny day is the nearest thing to heaven anyone will ever get on this earth…. " - Princess Anne